Today I found this website, and I am blown away.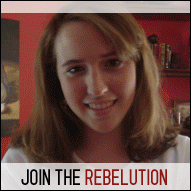 Desiring God ministries put out a newsletter (
view it online
) showcasing the fact that Alex and Brett Harris, the twin younger brothers of pastor and author Joshua Harris (
I Kissed Dating Goodbye
), just published their book,
Do Hard Things: A Teenage Rebellion Against Low Expectations
. They started
The Rebelution
when they were sixteen. Now at nineteen they are doing conferences on the theme.
This has been going on for three years now, and I've known nothing about it until now.
They begin their book to teenagers like this:
Most people don't expect you to understand what we're going to tell you in this book. And even if you understand, they don't expect you to care. And even if you care, they don't expect you to do anything about it. And even if you do something about it, they don't expect it to last. Well, we do. (p. 3)
As the Desiring God newsletter said, "The point is, the usual adult expectations for youth are too low. And these twins are out to raise them. We believe that is the right direction to move."
I couldn't agree more!